Deal or No Deal
Murgia makes the best out of garage sales, earning great keepsakes and even a $21,000 payday.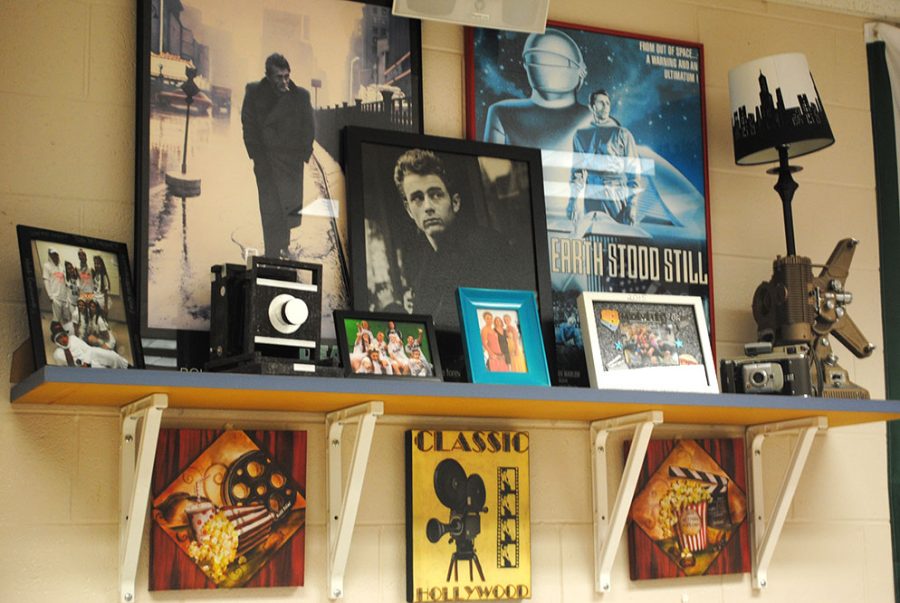 By Ashley Hudak, Staff Writer
March 27, 2019
Garage sales consist of unwanted items an owner no longer wants — old shoes, dusty cabinets, records, and toys.
Items like these are seen as trash.
Not everyone holds this view, however.
"One man's trash is another man's treasure," said Spring-Ford's television production teacher, Cheryl Murgia.
Murgia has been going to garage sales for as long as she can remember. Hunting for garage sales is always adventurous because shoppers never set out to look for something specific, they just seek what pops out.
"Why spend so much money on something you know you can purchase for a dollar or two?" Murgia asked.
Embarking to garage sales really pays off if you buy the right items as evidenced by Murgia's experience — flipping a $1 purchase for a $21,000 payday.
"I found an insulator for electrical poles and bought it for a dollar, and years later I came across it when we were about to move," Murgia said. "I took a picture of this item and put it on eBay to sell myself and got a couple of offers for some good cash.
"Two big companies kept going back and forth on prices to purchase the item, and by the time no one bid any higher I just got $21,000."
That was a huge hit found by Murgia, but she also details how she has found expensive jewelry as well.
When Murgia goes to a garage sale she goes with an open mind and just tries to find something random that will make some type of presence or usefulness in the classroom.
"I like to purchase cheap items I know students in my classroom will productively use in their films" she said.
"It's great that she goes out and does this because we wouldn't have so many unique items to make this room," said Andrew Rothermel, Media Communications Manager and close friend of Murgia.
Rothermel also claims he has never been to a garage sale with Murgia but would like to go with her to one in the future.
"I'd like to see her whole planning process, how she finds these garage sales, and bargains when she gets to her destination," said Rothermel. He added that it would also be something fun to film to watch "an expert" like Murgia work her magic.
"I've found real gold and silver necklaces, bracelets, and rings for a buck or two" said Murgia. "It was surprising to find these items because I resold them and made a lot of money from them."
By doing your homework and making those cheap bargain deals, someday you are bound to find something good.
Student Gabby Hegedus's opinion on garage sales is that they have unique and appealing items, and if you find something different it's always a good time.
"Murgia finds the weirdest things at garage sales but somehow she makes use of what she buys in a meaningful way," Hegedus said, adding that is just what makes her classroom a more relaxing and enjoyable environment. "I wish I went to garage sales more often because hearing these crazy stories makes me eager to create one myself."
Going garage sale hunting isn't only a hobby, it is built into Murgia's life, and that makes her the creative, unique, and spunky person she is today. Finding all this random stuff helps the members of broadcasting film movies and be as creative as they can.
As the yard-sale legend says, "Anything you find is not going to be 100 percent new or useful, it's part of the game that makes it fun and keeps you on your toes."