Blood Drive a success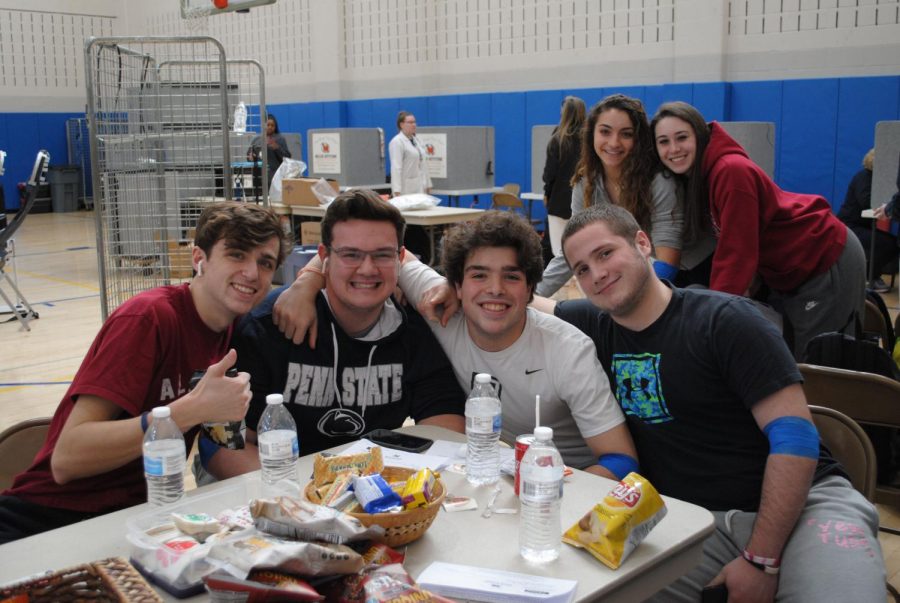 Sydnee Sherrick, Editor in Chief
February 2, 2019
Even with schedule changes and snow days, nothing could stop the semi-annual Spring-Ford blood drive from being a success.
In total, sixty-seven units were donated with ninety-eight people registered, fifty-four being brand new donors.
The numbers were right on target with the totals at the last blood drive, despite the rescheduled date. Often times, donors have to drop out for one reason or another, whether it be an athletic event later on or a bout of illness. 
Anyone who is at least seventeen and weighs 110 pounds or more is eligible to register to donate, and there is some preparation that should be done prior to giving blood. It is a necessity for donors to be hydrated prior to the process as roughly 11 people could not donate a complete pint this past session due to dehydration. Proper nutrition and a proper night's rest need to also be taken in order to be ready for the day. Not following these recommendations can lead to nausea later on.
With one pint of blood, three lives can be saved. After you donate, you get endless cookies and stickers while not having to participate in gym.
Keep an eye out for the spring blood drive that is expected to happen in either March or April.