Teachers have fun getting in Spirit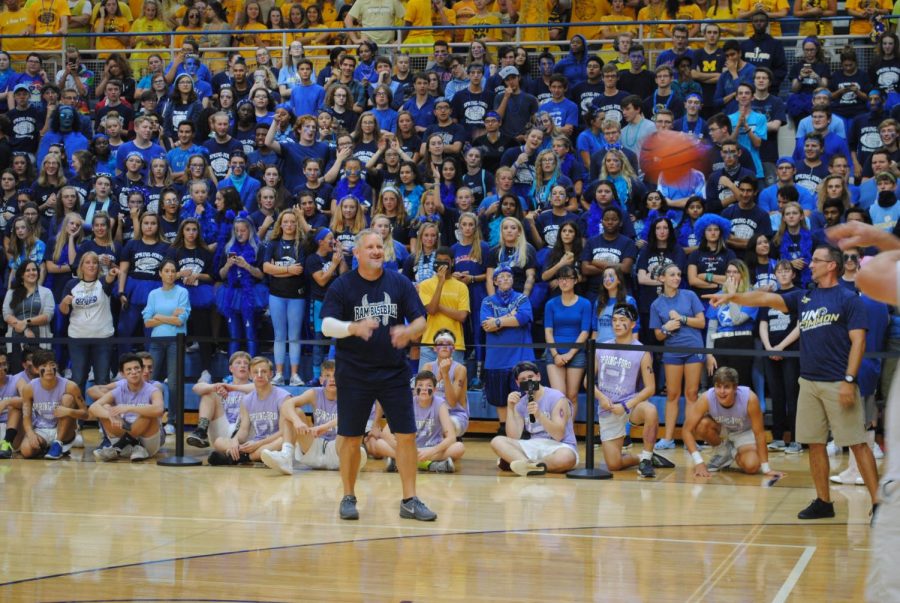 By Tyler Ryan, Staff Writer
December 4, 2018
Spring-Ford kicked off its annual Spirit Week event on Monday, Sept. 24. Spirit Week is a week of the school year dedicated to expressing school pride, and it ends with a Pep Rally comprised of different events for high schoolers to enjoy.
This Pep Rally also serves as the perfect opportunity for teachers to express their excitement about Spirit Week. This year, the rally took place in the gymnasium of the senior high school Friday, Sept. 28.
"The kids are really into it," Chadwin Brubaker, football coach, stated about the rally, "and it's loud!"
Although student pride is often the primary focus of Spirit Week, the teachers are just as thrilled to be a part of the action. Their participation and planning of the pep rally every year is a prime example of them not only enjoying their time at Spring-Ford, but also going out of their way to give their students a memorable experience.
Brubaker, a seasoned participant in the pep rally, kicked off the fun this year by leading a few members of his football team and other participants from the audience in a football obstacle course, and was later featured as a contestant in the first ever wing-eating contest.
When asked how he will prepare for the deliciously messy event, he laughed and said, "I have no intention of practicing, and I will not make myself sick!"
Jamie Scheck, another teacher at Spring-Ford, competed in the basketball shootout for the third time.
Although Scheck expressed that it is nerve-wracking to participate in front of so many students, he felt the result were worth the initial nervousness. As a teacher, he said, participating in the rally "really let's the kids see you in a different light."
As the pep rally drew near, anticipation and excitement built amongst Spring-Ford's many students.
Evidently, their teachers shared that same excitement, and they will enjoy the pep rally alongside their students for years to come.