Fond Memories
During this past year, Spring-Ford lost three important members of the school community. Señor Zach Stewart, Mr. Bill Racich, and Mrs. Ginny Prevost have each provided Spring-Ford with something that cannot be replaced. They will each be greatly missed and remain forever in our hearts.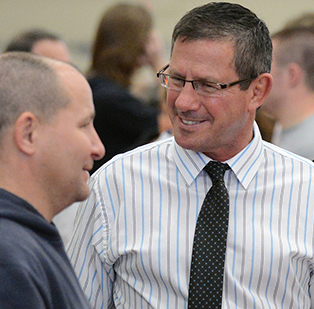 By Alexa Alessandrini, Rida Hamid, and Maitri Patel, Staff Writers
December 4, 2018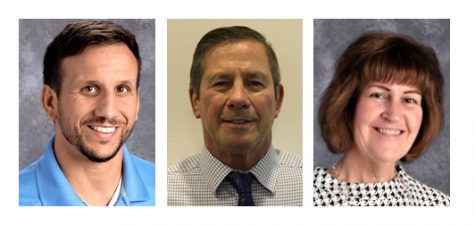 The Spectacular Señor Stewart will be greatly missed by the SF community.
A high-school Spanish teacher by day and a Jiu-Jitsu instructor by night, Señor Zach Stewart left a positive influence on everybody he came across. His optimistic energy was the result of  his various funny jokes, encouraging personality, and his determination to help students succeed.
Stewart made every effort to help his students do well and enjoy learning Spanish.  He created fun activities, made his lessons interesting and entertaining, and always had a positive attitude. He made his students want to learn more.
"Even while being early in the morning, his classes were always full of energy and he always knew how to get us talking," said Angelina Bard, a junior, adding Stewart helped her realize that she wants to further pursue Spanish in college. "He truly cared about every student that he had the opportunity of meeting and teaching."
Moreover, Stewart always found a way to relate to his students.
"He tolerated all of the jokes I made during his class; we laughed together," Jenna Matos, another junior, said. "The rest of the class and I knew him well by the end of the year."
Matos recalled the time when Stewart talked about how he liked his coffee, "It was something you don't usually know about your teachers."
Since his passing, the school has put in a great effort to keep Stewart in our memories and thank him for all that he has done for the Spring-Ford community. The school has created t-shirts, sold his beloved bowties, and raised money for his sons and a Spanish Education scholarship for a student.
Recently the high-school teachers wore their t-shirts and bowties for Picture Day and Superhero Day during Spirit Week. There is also a glass case on the second floor of the senior wing where pictures and items of Stewart can be seen.
As time goes on, Señor Stewart and his significant impact on the community and his students will never be forgotten.
— Alexa Alessandrini, News Editor
Mrs. Prevost will be remembered for kindness, generosity, leadership.
Ginny Prevost, a guidance counselor at Royersford Elementary School for 23 years, tragically passed away on September 15.
Prevost impacted many students over her years at the Royersford, and many of her students, even those currently in high school, have not and will not forget her.
She was noted for her kindness, generosity and leadership. Many students remember those qualities, as well as many more.
One student in particular fondly recalled how Prevost would come in during class and read a story to them, usually about building good character.
Others remembered her cheery persona as she would always smile, exclaim "Good morning!" to the students that entered the school, and call out "Have a good day!" as they left.
What most students remember about Prevost's amazing character is her effort to make all students in the school feel included.  She would hold a "lunch bunch" where she would eat lunch with a group of students and talk to them. She would ask how they were doing and what was going on in their lives.
Many remember Provost's dedication to the school, and how much she truly wanted to make a difference. The Spring-Ford community lost a truly remarkable woman, and she will not be forgotten as a role model to a majority of her students.
— Rida Hamid, Staff Writer
Mr. Racich remembered for kindness and motivation to students.
Willam Racich was a gym teacher to eighth graders and a track and cross country coach to the seventh-and-eighth graders in the Spring Ford Area School District.
Also, he was a wrestling coach at Ursinus College since the 1980's and never had a losing season. He had sadly passed away on September 21, 2018.
Racich left a long lasting impression on many of the kids who have had the pleasure to get to know him. His enthusiasm as a teacher and coach allowed him to be a motivational person. He always told his students to never give up, and he did not care about the performance of the student but instead focused on the effort.
He made many peoples' days.
"(Coach Racich) made connections with his students and really cared for them," said Olivia Nguyen, a former student. "He has made an impact on many people's lives, including myself. He has taught me to be the best version of myself and to keep moving forward. Mr. Racich was more than a mentor, he was a hero,"
Racich always said to his students, "Great work" or "This was a really good effort."
Additionally, he never made anybody feel like a failure and was positive at all times.
He not only fulfilled his job as a teacher and coach, he was a idol who should be remembered for his dedication, motivation, and kindness. Mr. Racich will not be forgotten and he is a role model to his past students and everyone who knew him.
— Maitri Patel, Staff Writer