SF administrators take on new roles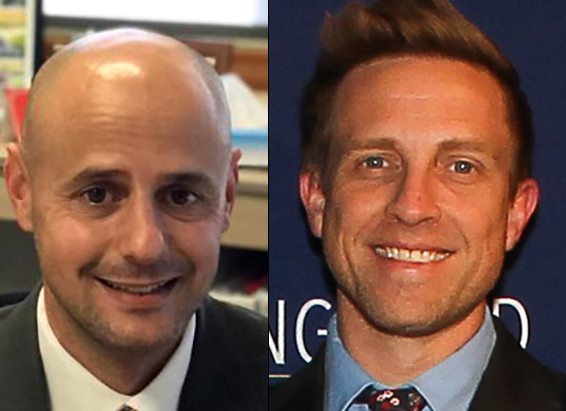 Change yet again arrives for the Class of 2026, as 9th Grade House Principal David Krakower transferred recently to fill the 7th Grade Building Principal position in the district.
Krakower will be replaced by Seth Jones, moving over from his role as the high school's band director.
Krakower is excited about his new position in the 5/6/7 Building but says there are things he will miss.
"I am going to miss building relationships with the high school students as well as helping them prepare for their next steps after graduating from Spring-Ford," Krakower said.
That being said, Krakower believes that his new role will be similar to his old one.
"I think it is going to be very similar where I will have the opportunity to help students navigate their educational opportunities and achieve success in all aspects of school," Krakower said.
Krakower served as a  Spring-Ford administrator the last eight years, teaching at both Coatesville and Downingtown before that.
Jones had been with Spring-Ford for 12 years, and teaching for 18, before deciding he wanted a change that would still allow him to work with students. He eventually settled on the administrator route.
"(I) wanted a change but still wanted to work with students," Jones said. "A friend suggested becoming a principal, so I started to take classes and liked it. I saw this opportunity and it was too good to pass up."
Jones earned his bachelor's degree from Carnegie Mellon and then went on to earn his master's from Northwestern. Before Spring-Ford, Jones was the band director at California's Saratoga High School.
He is looking forward to watching the Class of 2026 grow academically and socially, after spending a portion of their time in middle school virtually. Jones believes the biggest difference between working as band director and house principal will be with the wider range of students.
"Helping everyone negotiate the nuances of high school (will be the biggest challenge), because students were virtual (in middle school) and missed out on a lot of growth opportunities," said Jones. "The biggest challenges will be to get people to communicate and become better students and then making sure everyone graduates."