Students eligible for vaccines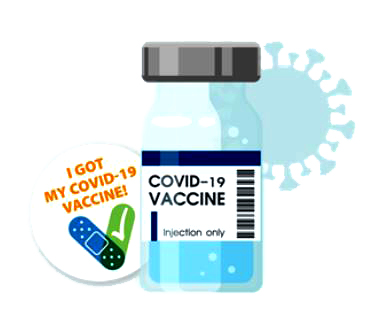 At the start of the COVID-19 pandemic, people were wondering if a vaccine would ever be created, and how long it would take.
In the fall of 2020, the Moderna and Pfizer COVID-19 vaccines were created and first responders, people at high risk, and others were able to get the vaccine at the front of the line.
Less than six months later, all people over the age of 12 are now able to get the vaccine. However, it is up to them if they want it or not.
With the vaccine data showing an increased protection against serious COVID-19 complications, for some the decision to get vaccinated was a matter of safety.
"At first, it didn't matter to me if I got the vaccination or not," said senior Ben Thompson. "But now that I have it, I feel more safe when going out in public."
That extra level of safety the vaccine provided encouraged some to get the vaccine immediately.
"As soon as I could get the vaccine I got it," junior Dean Wright affirmed.
Researchers at the University of Michigan recently conducted a national survey of 911 young people ages 14 to 24 and found that 84 percent said they're willing to get vaccinated or already have been vaccinated.
In an article on the website for the University of Michigan Institute for Healthcare Policy and Innovation, lead researcher Evan Brandt described the findings.
"These data reassure us that most youth are willing to get vaccinated against COVID-19 if they feel the vaccine is safe and effective," said Brandt. "But concerns about vaccine safety are still very much alive in this group."
As of right now, public schools are not requiring students to get the vaccine and it is up to the individuals if they want to get vaccinated.
However, multiple colleges and universities have announced their intention to make vaccines mandatory for in-person attendance next fall.
It remains to be seen whether other places, such as sporting events, concerts, etc. may require guests to have vaccinations this could persuade more students to receive the vaccine as well.
If students do not want the vaccine, that is completely up to them. As of right now, nothing is different whether you have your vaccination or not. However, as time goes on, people with their vaccine may be able to live their lives almost back to normal, compared to those who still haven't gotten their vaccine.