Spring-Ford upends Upper Perk
The Rams rolled to a 55-0 victory behind a tremendous team-effort.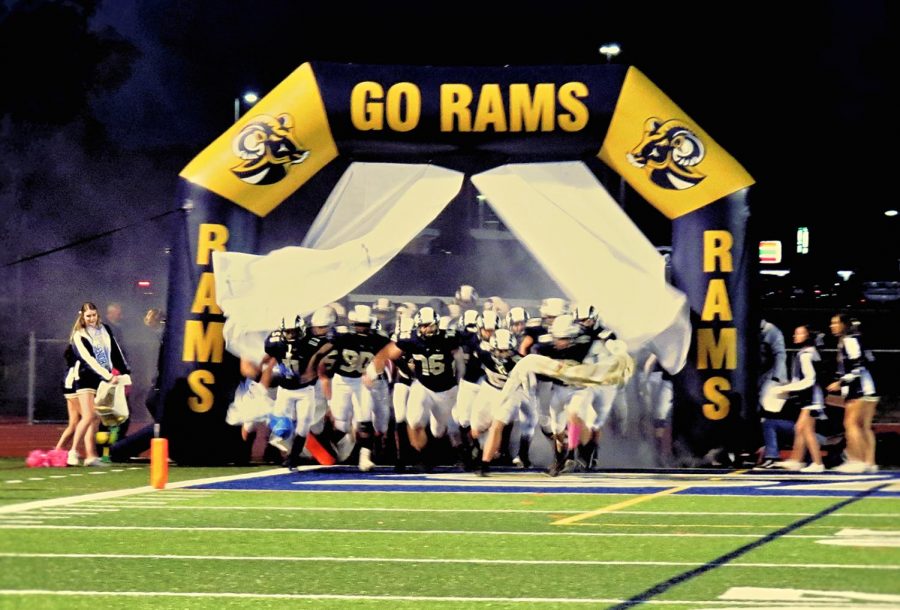 Staff Report
October 12, 2020
Spring-Ford quarterback Ryan Freed threw for 154 yards and two TDs to fuel the undefeated Rams' 55-0 victory over Upper Perkiomen on Friday, Oct. 9.
Senior Nick Teets provided most of the passing game's yards with four catches for 113 yards. Senior receiver Nick Cagliola and junior running back Harry Adieyefeh Jr. caught the touchdown passes from Freed.
On the ground, senior Andrew Yoon tallied a game-high 61 yards on just six carries. Senior teammate Cam Goldsmith added 42 yards on five carries and sophomore Ryan Wilson had 46 yards on seven carries. Yoon, Goldsmith, Teets, Adieyefeh Jr., and Wilson each scored a TD.
Defensively, senior Zach Marinello had two quarterback sacks. Cole Turner, Ryan Horvath, and DeJaun Francis also were able to sack the quarterback. Naphtali Stine added an interception.
Spring-Ford (3-0) will host Methacton (2-1) on Friday, Oct. 16.
PASSING
| | | | | | | | | |
| --- | --- | --- | --- | --- | --- | --- | --- | --- |
| Player | Comp | Att | Yds | Comp % | Avg | TD | Int | QB Rate |
| Freed | 10 | 14 | 154 | .714 | 15.4 | 2 | | 147.0 |
| Keckler | 1 | 1 | 6 | 1.000 | 6.0 | | | 110.4 |
| Totals | 11 | 15 | 160 | .733 | 14.5 | 2 |   | 147.2 |
RUSHING
| | | | | |
| --- | --- | --- | --- | --- |
| Player | Car | Yds | Avg | TD |
| Yoon | 6 | 61 | 10.2 | 1 |
| Goldsmith | 5 | 42 | 8.4 | 1 |
| Fish | 5 | 36 | 7.2 | |
| Wilson | 7 | 46 | 6.6 | 1 |
| Adieyefeh Jr | 4 | 17 | 4.3 | 1 |
| Teets | 1 | 2 | 2.0 | 1 |
| Totals | 28 | 204 | 7.3 | 5 |
RECEIVING
| | | | | |
| --- | --- | --- | --- | --- |
| Player | Rec | Yds | Avg | TD |
| Teets | 4 | 113 | 28.3 | |
| Adieyefeh jr | 2 | 10 | 5.0 | 1 |
| Yoon | 1 | 7 | 7.0 | |
| Kqira | 1 | 8 | 8.0 | |
| Cagliola | 1 | 8 | 8.0 | 1 |
| Zollers | 1 | 8 | 8.0 | |
| Fish | 1 | 6 | 6.0 | |
| Totals | 11 | 160 | 14.5 | 2 |
PATs and FIELD GOALS
| | | | | | | |
| --- | --- | --- | --- | --- | --- | --- |
| Player | PAT | Att | % | FG | Att | Poins |
| Nadeau | 7 | 7 | 1.0 | | | 7 |