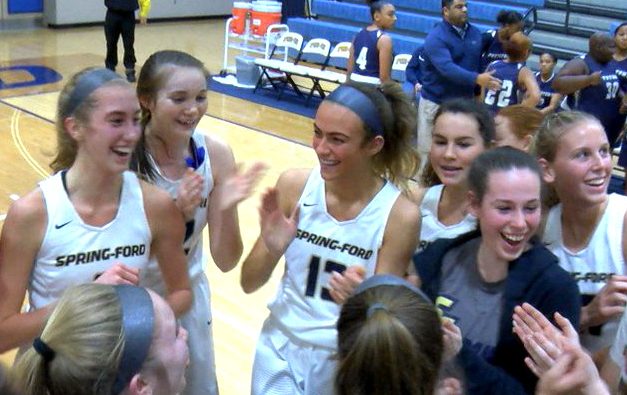 Photo courtesy of RCTV
Spring-Ford junior Lucy Olsen joined an exclusive club Tuesday when she scored her 1,000 point in the Rams' 85-15 Pioneer Athletic Conference victory over Pottstown.
Olsen scored 21 points in the victory as the Rams improved to 14-1 on the year.
Olsen is one of only 12 students at Spring-Ford to break 1,000 points and  joins 2014 grad Sammy Stipa, the Rams' all-time scoring leader at 1,366 points, Megan Bedard (2008), Allie Kakareka (2008), and Erin Mengel (2003) in the 1,000-point club for girls basketball.