Students send off space balloon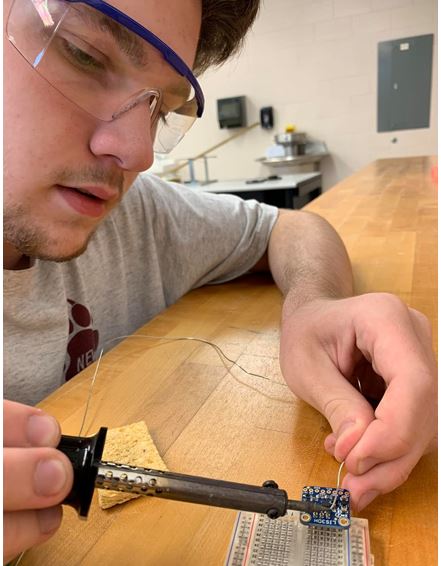 Are you ready for lift-off?
Spring-Ford students working on the Space Balloon payload project definitely were. On October 12, the Rocky Mountain Chapter of the National Defense Industrial Association sent a space balloon payload that was built by our very own students.
The payload is attached to a hydrogen space balloon via parachute cord. At first the balloon seems small, measuring in at about four-feet wide, but as it launches into the atmosphere, it expands to about the size of a classroom. The space balloon erupts when it reaches roughly 100,000 feet, where there is little air and frigid temperatures. When the payload reaches lower level, a parachute deploys and is lowered back down to Earth where the payload's data can be analyzed.
This endeavor was organized and facilitated by teachers Dan Leppold, Dan Badway, Susan Hammond and Amanda Christofas.
It was a team effort with students Lauren Colasanti and Sylmira Kailey helping design the payload container. Garrett Alessandrini, Brett Volker, and Sean Linton specialized in the Raspberry Pi (computer code) instruments within the payload, and Nya Rollins decorated the payload with custom artwork.
All of these students worked on such a strict time constraint of about a month and created this amazing opportunity for Spring-Ford.
"The space balloon people were impressed with us, and they gave us another one to launch in March," said Leppold.
A second payload spot has been offered to our team here at Spring-Ford. Instead of data collecting through heavy technology, this next payload will be focusing on mainly biological components such as the impact of reduced temperature and pressure on preserved tissue specimens and how those same pressures and temperatures will change the integrity of the samples. The launch for the second space balloon payload is expected in March of 2020.